You find below some preliminary results measured by the CoCoRAD experiment onboard the BEXUS-12 balloon.

On the first figure can you see the flight trajectory of the BEXUS-12. The dark red line indicates the predicted trajectory an the other red indicates the flight trajectory. The flight altitude was about 27,6 km.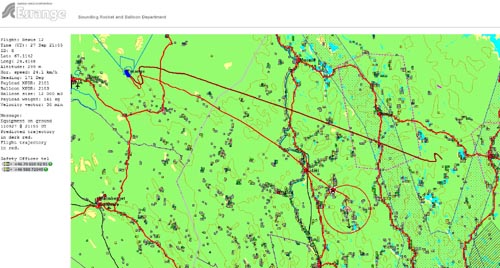 The next figure shows you some measured temperature data inside the experiment.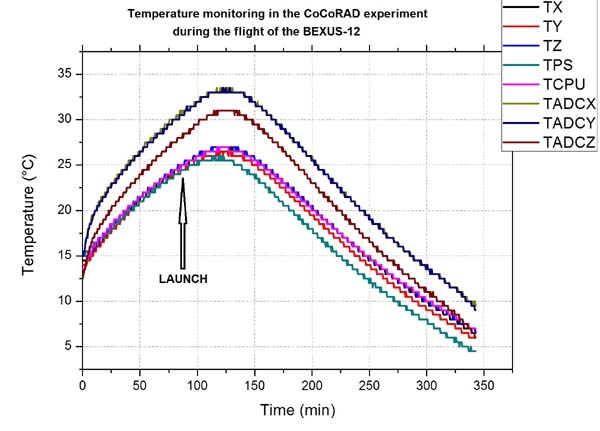 On the last figure below you see a first preliminary time spectra for the BEXUS-12 flight.